CRYOTHERAPY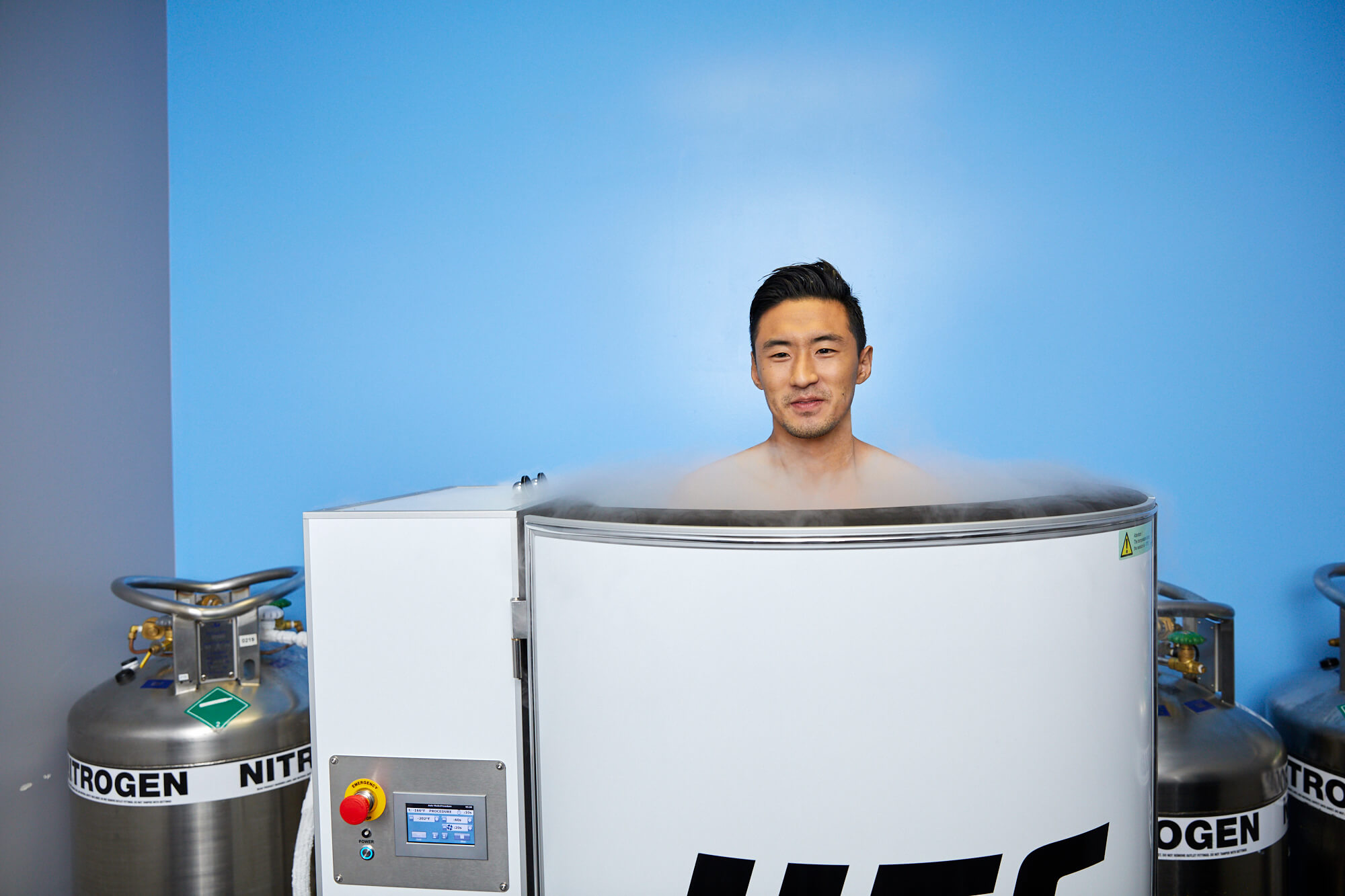 Overview
Cryotherapy, which literally means "cold therapy," is a technique where the body is exposed to extremely cold temperatures for several minutes. Cryotherapy can be delivered to just one area, however, to optimize results, UFC GYM offers whole-body cryotherapy. In practice, whole-body cryotherapy immerses the body in extremely cold air for approximately one to three minutes, with the individual standing in an enclosed chamber or a small enclosure that surrounds their body. Cryotherapy aides in the relief of muscle pain, sprains, swelling, and inflammation.
Access
Recovery Members
Per Session Bookings
Key Details
5 minutes
Skin and undergarments need to be completely dry when doing cryotherapy. Recommended prior to working out.
Medical history and signed waiver needed before entering. Must be 18 years old or older.